Simon Clarke prepares his stony face reaction to my dice rolling 'assistance' during our Square Bashing game.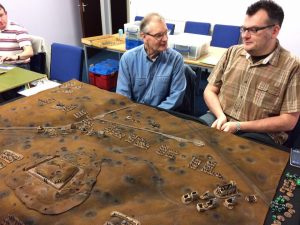 Even Dene on the next table looks astounded! I feel like a 12mm figure compared to Simon's 15mm or am I just further away?
Thanks to James Morris for a superb game and the photo.