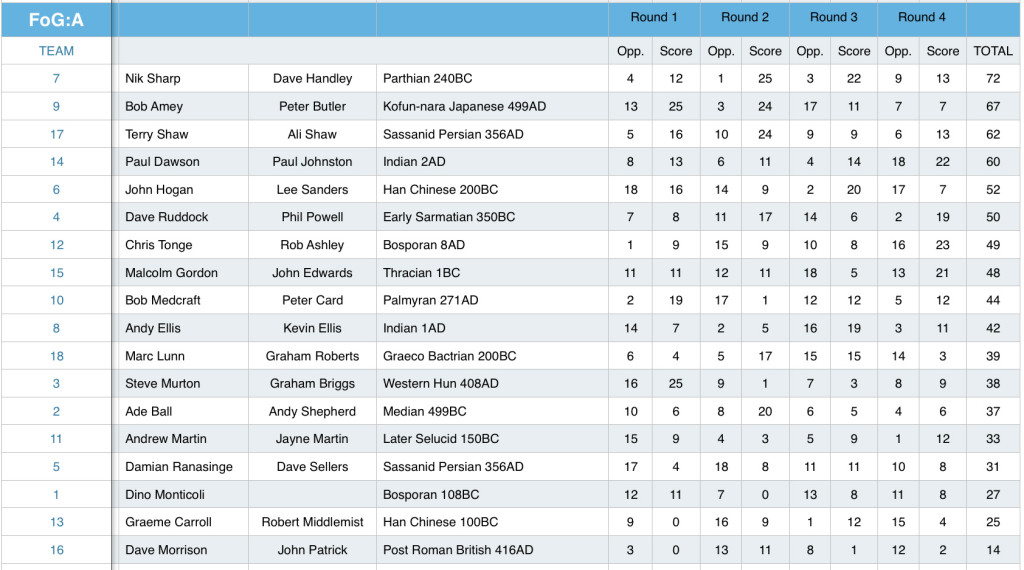 Best Painted army Paul Dawson Indian
Best Baggage Tim Child Later Mycenaean
Prize draw for entering before 31.12.15 Dave Ruddock & Phil Powell- Free entry to 2017 event
Congratulations to the 4 winning teams, to Paul Dawson for best painted army and Tim Child for his baggage.
I hope that Nigel is feeling better after his close encounter with a plate of eels.
Badcon will return in 2017 but perhaps not at the Town Hall due to an impending huge price hike. We will keep you informed as we have more details.
See you at shows and competitions throughout the year.
Regards, Dene, for BAD Wargamers